COVID-19 Vaccine Communications Resources
The people working in hospitals and health systems are trusted sources of information. Answering questions, sharing personal reasons for getting vaccinated, and respecting concerns of those not yet ready to get their vaccine are all powerful ways the health care field can help end this pandemic.
Ongoing polling reflects the complicated reasoning behind those who aren't yet vaccinated – from unanswered questions or lack of transportation to confusion about where vaccines are available. Below are resources to help the health care field support COVID vaccination efforts.
---
On This Page
---
Hear why these health care workers chose to get the COVID-19 vaccine.
Communications by Audience
Communicating with Health Care Professionals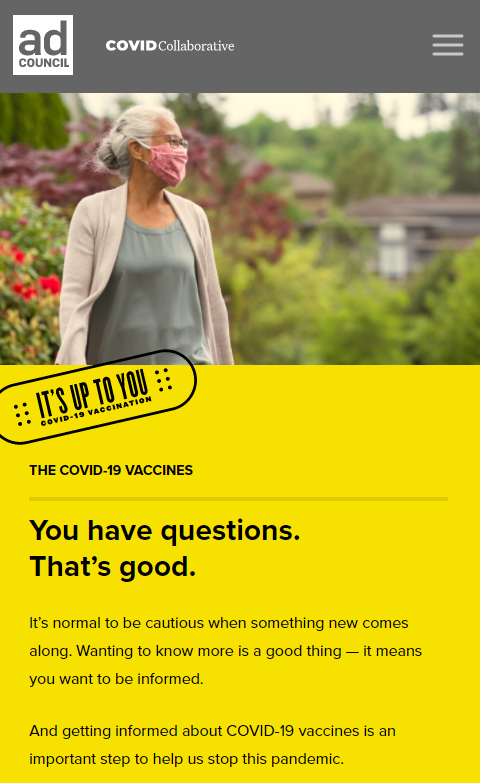 Featured Resource
The Ad Council and COVID Collaborative are leading a massive communications effort to educate the American public and build confidence around the COVID-19 vaccines.
GetVaccineAnswers.org features answers to frequently asked questions about COVID-19 vaccines.
---
Tools for Community Based Organizations
CDC Community-Based Organizations COVID-19 Vaccine Toolkit: Educating Communities in the Importance of COVID-19 Vaccines
This toolkit is designed for staff of organizations serving communities affected by COVID-19. These CBOs could include social service organizations, faith-based organizations, YMCAs/YWCAs, fraternities, school organizations (e.g., PTAs/PTOs), meal delivery services, senior centers, and others.
---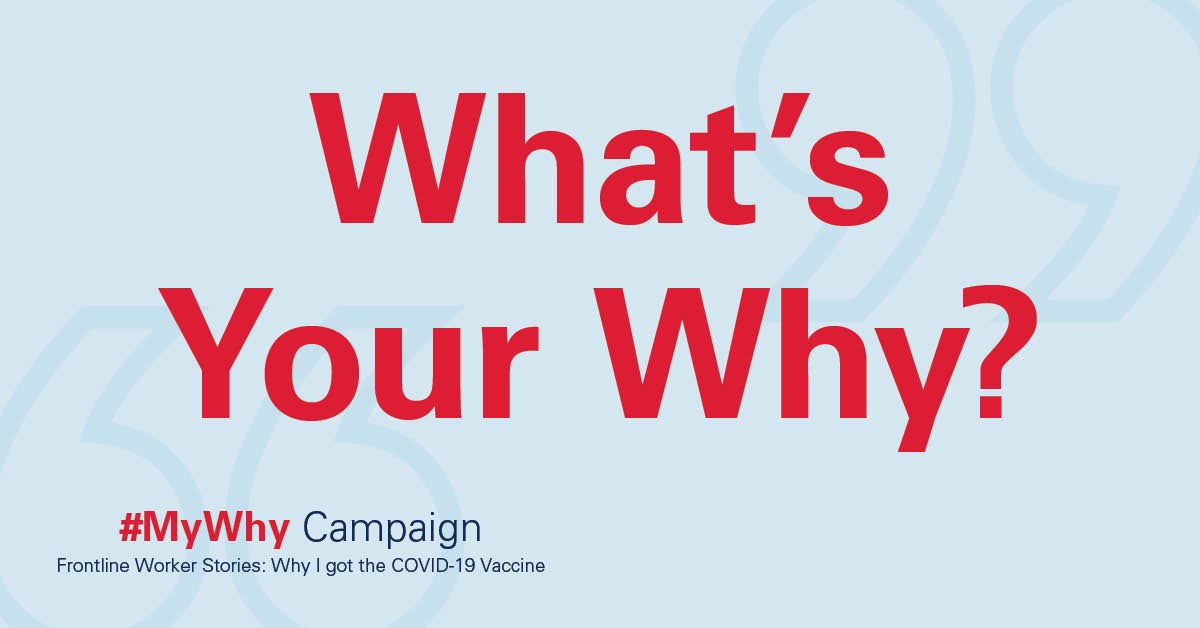 As a physician, nurse, respiratory therapist, environmental services or food services worker or other health care professional, your example is one of the strongest health resources we have. When you get your COVID-19 vaccine, please consider sharing your story to help others understand the importance of getting vaccinated.
Do Your Part Public Service Announcement
AHA Joins AMA and ANA backing science-based COVID-19 vaccine development and urges adoption in this PSA, available in English and Spanish.
---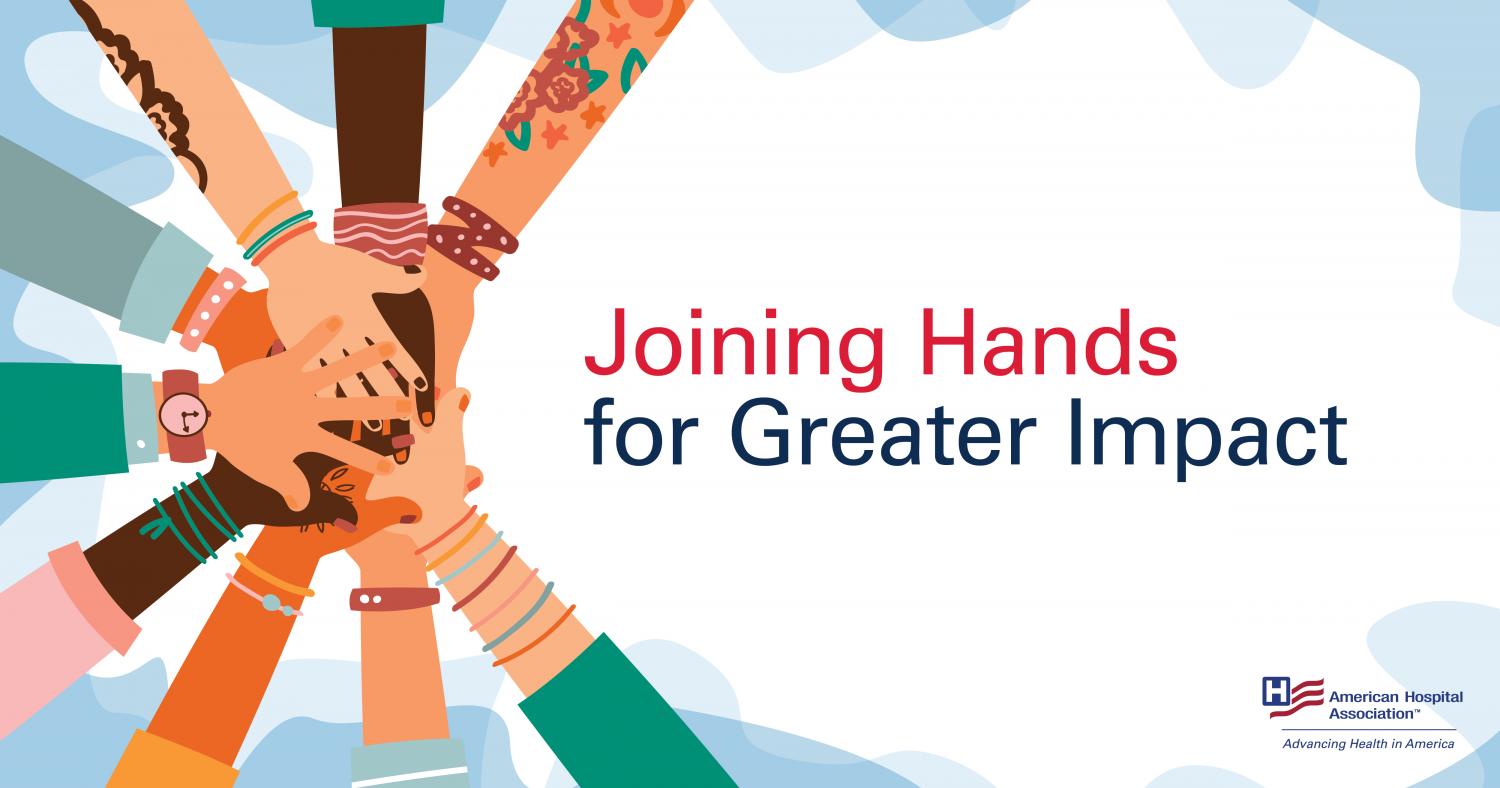 Leaders from Henry Ford Health System and the Islamic Center of America discuss their collaboration to increase vaccinations in the Muslim community around Detroit, and the cultural and logistical factors they considered to make their effort successful.
Social Media Campaigns and Resources
Right-click images to save and share, or click links below images to download versions sized for Facebook, Instagram, LinkedIn or Twitter.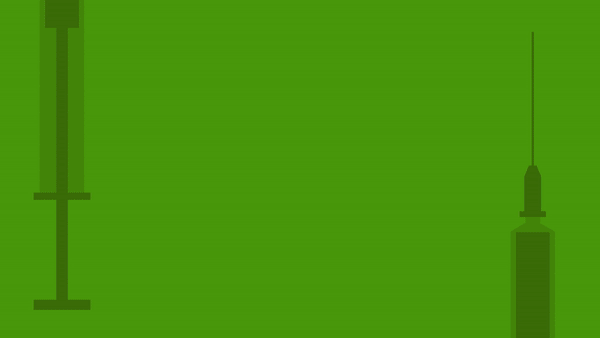 Radio news releases are running in select states to emphasize the need for vaccines. Listen to a sample below.
Inspiring Stories on the National COVID-19 Vaccine Rollout
In a year defined by a health care crisis, hospitals and health systems are once again stepping up to deliver hope to millions of people. Here are the stories of health care workers building trust, creating access and working tirelessly to vaccinate a nation.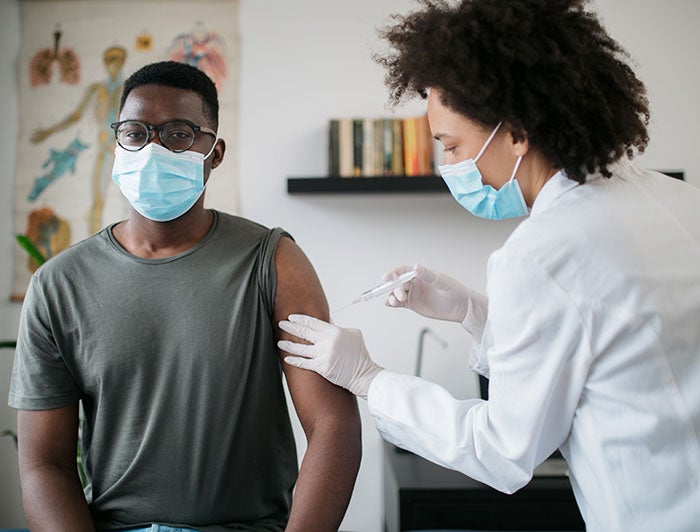 Alabama nurse leads by example getting vaccinated and encouraging others in historic Tuskegee to do the same.
---
This content was funded in part by a cooperative agreement with the Centers for Disease Control and Prevention (grant number CK20-2003). The Centers for Disease Control and Prevention is an agency within the Department of Health and Human Services (HHS). The contents of this resource do not necessarily represent the policy of CDC or HHS, and should not be considered an endorsement by the Federal Government.