COVID-19 Vaccine Communications Videos, Images and Resources
The people working in hospitals and health systems are trusted sources of information. Answering questions, sharing personal reasons for getting vaccinated, and respecting concerns of those not yet ready to get their vaccine are all powerful ways the health care field can help end this pandemic.
Ongoing polling reflects the complicated reasoning behind those who aren't yet vaccinated – from unanswered questions or lack of transportation to confusion about where vaccines are available. Below are resources to help the health care field support COVID vaccination efforts.
---
COVID-19 Vaccination Case Studies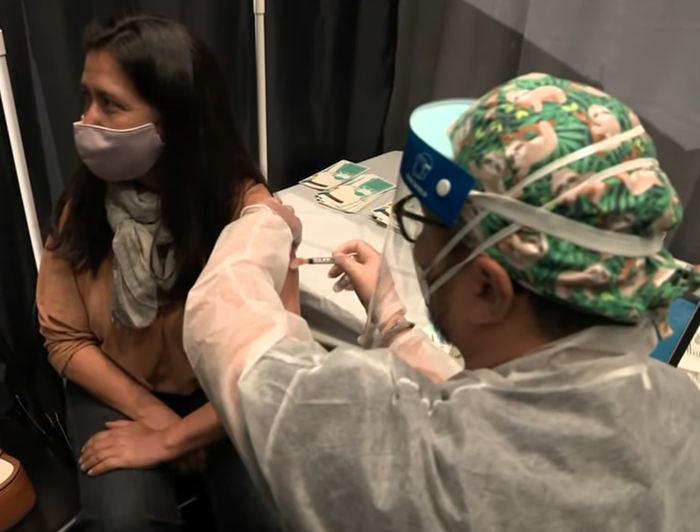 Vacci/NATION: Inspiring Stories on the National COVID-19 Vaccine Rollout
With mask restrictions lifting as a new omicron variant emerges, an Allina Health infectious disease expert takes to the airwaves, encouraging people to get a first or second COVID-19 vaccine booster.
COVID-19 Vaccine Education Videos
Access AHA's library of vaccine-education videos for health care workers and the public to help spread the word to support COVID-19 vaccination efforts.
Pediatrician Answers Questions on COVID-19 and Pregnancy
Lisa Costello, M.D., a West Virginia pediatric hospitalist and expectant mother, answers questions on the safety and efficacy of the COVID-19 vaccine and shares her personal perspective.
From the Board: Conversations with AHA Trustees
Mike Abrams, President and CEO, Ohio Hospital Association: Questions about the COVID-19 Vaccine
Montez Carter, President and CEO, St. Mary's Healthcare System: COVID-19 Vaccine and Health Care System Stress
Melinda Estes, M.D., President and CEO, St. Lukes Health Sysem: Seasonal Flu
---
COVID-19 Vaccine Education Resources
Communicating With Health Care Professionals
Communicating With Consumers
COVID-19 Vaccine Social Media Campaigns and Resources
Right-click images to save and share, or click links below images to download versions sized for Facebook, Instagram, LinkedIn or Twitter. Visit the social media assets page to view all vaccine communications social campaigns and resources.
---
Partnerships
Joining Hands for Greater Impact
Throughout the COVID-19 pandemic, hospitals and health systems have forged new—and often non-traditional— partnerships to meet the needs of their patients and communities. The Joining Hands for Greater Impact series, featuring webinars, podcasts, and helpful infographics, highlights how hospitals' innovative partnerships have enabled them to respond to the pandemic.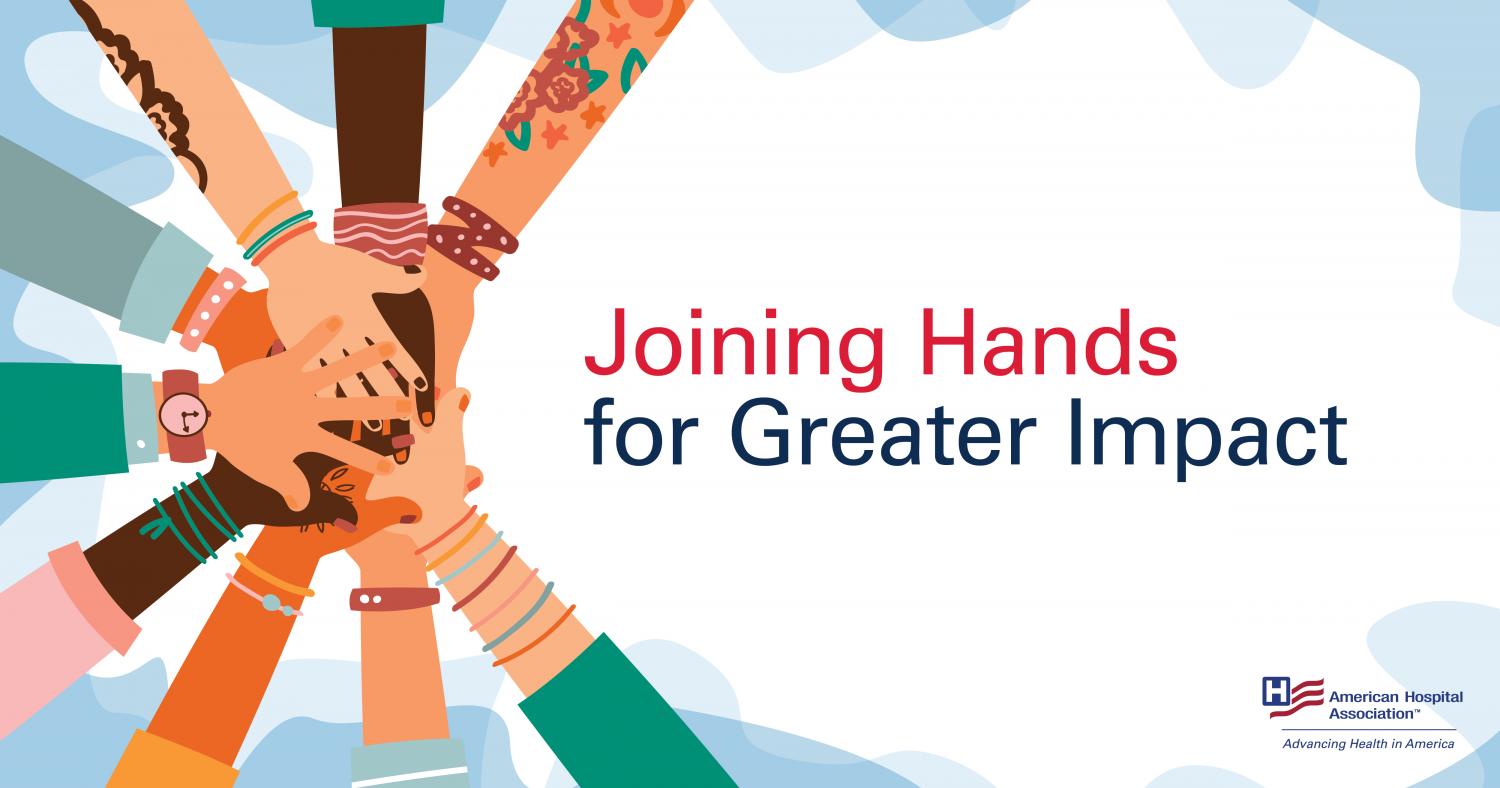 Podcast Series: Joining Hands to Build Pediatric COVID-19 Vaccine Confidence
This podcast series focused on increasing confidence in the COVID-19 vaccine for kids, particularly in historically marginalized communities. The series features conversations with leaders from UnidosUS, National Urban League and Asian & Pacific Islander American Health Forum, each of whom speaks to the unique perspective and needs of her community.
Asian & Pacific Islander American Health Forum
---
Featured Vaccine Resources
Strategies for Rural Health Leaders' Success in a Post-COVID-19 World Webinar
In this webinar rural hospital executives and board leaders discuss how boards can work with all levels within their communities to build vaccine confidence and trust in the safety and efficacy of the COVID-19 vaccine for families and communities.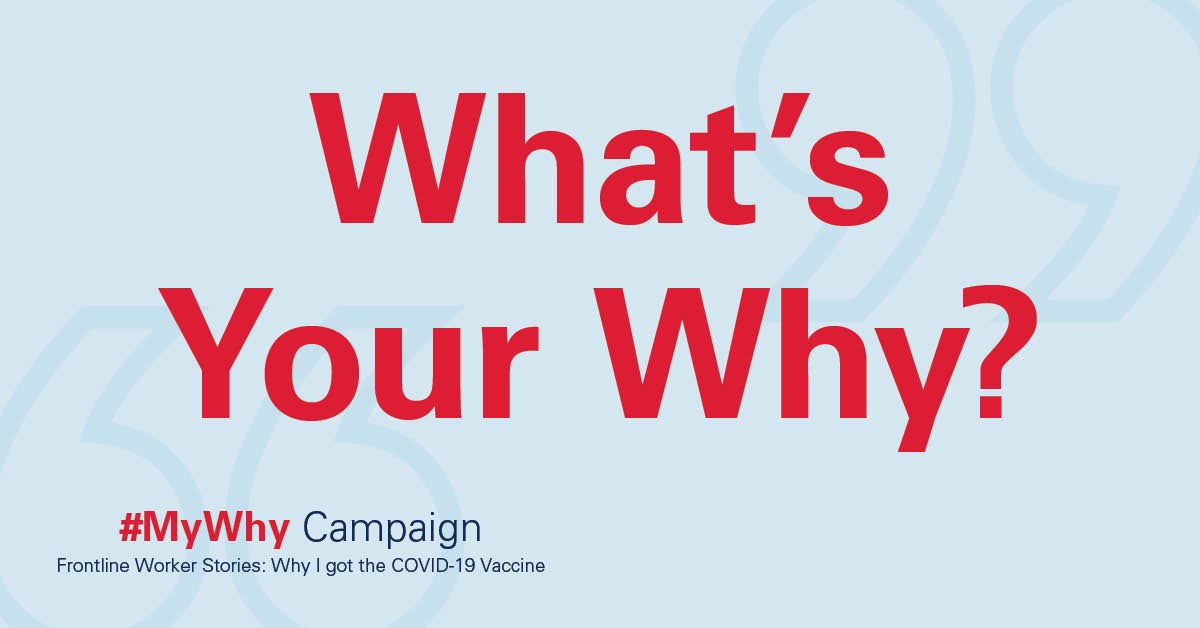 As a physician, nurse, respiratory therapist, environmental services or food services worker or other health care professional, your example is one of the strongest health resources we have. When you get your COVID-19 vaccine, please consider sharing your story to help others understand the importance of getting vaccinated.
Radio news releases are running in select states to emphasize the need for vaccines. Listen to a sample below or visit the Media Placements page to hear all radio releases and read news articles in the New York Times, NPR and more featuring AHA's clinical ambassadors.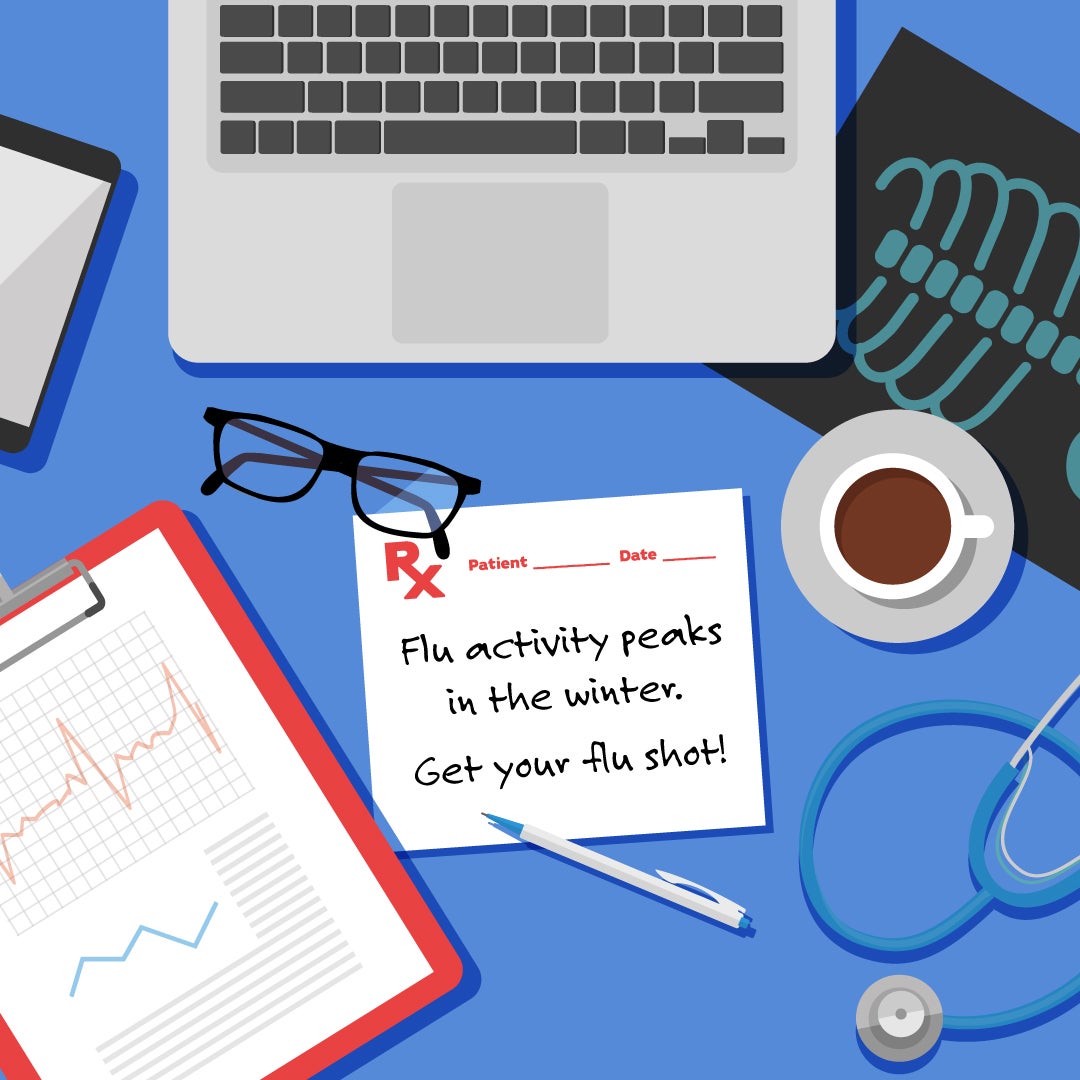 Join United Against the Flu as we send a loud message across social platforms to protect yourself and your family by getting a flu vaccination.